What?
Expense splitting as easy as email
Jottr is an expense splitting app which runs purely on email, by using specific subject lines.
For more info, email [email protected] with subject as 'help'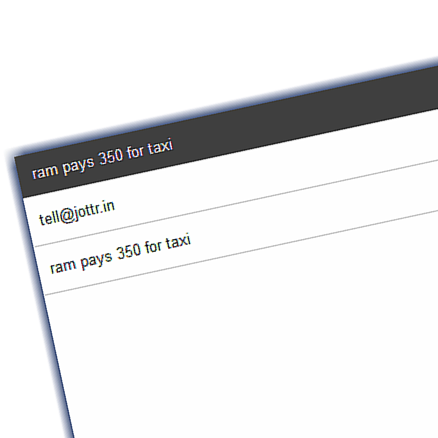 Why?
Because we hate downloading apps for every single thing
Jottr lets you tally all the expenses incurred in a group by sending emails from one email id. No signups. No downloads. 100% free.